A MOM SENT HER COLLEGE TEEN A CARE PACKAGE OF TRASH HE WAS SUPPOSED TO TAKE OUT
Just because you're in college doesn't mean you escape a mother's wrath. Eighteen-year-old Connor Cox is currently attending Westminster College in Pennsylvania, and his mom, Teri, who lives in Leonardtown, Maryland, recently sent him a very interesting package. Connor told Buzzfeed News he was excited, because he received the box around Christmas time, but upon opening it, found it was filled with trash and a note indicating it was garbage he failed to take out last time he was home. Teri said, "I have raised and taught Connor better than this, and his actions deserve consequences-- even if they are humorous."
Connor said he and his mom were ultimately able to laugh about it. "My mom always had a huge sense of humor," he added.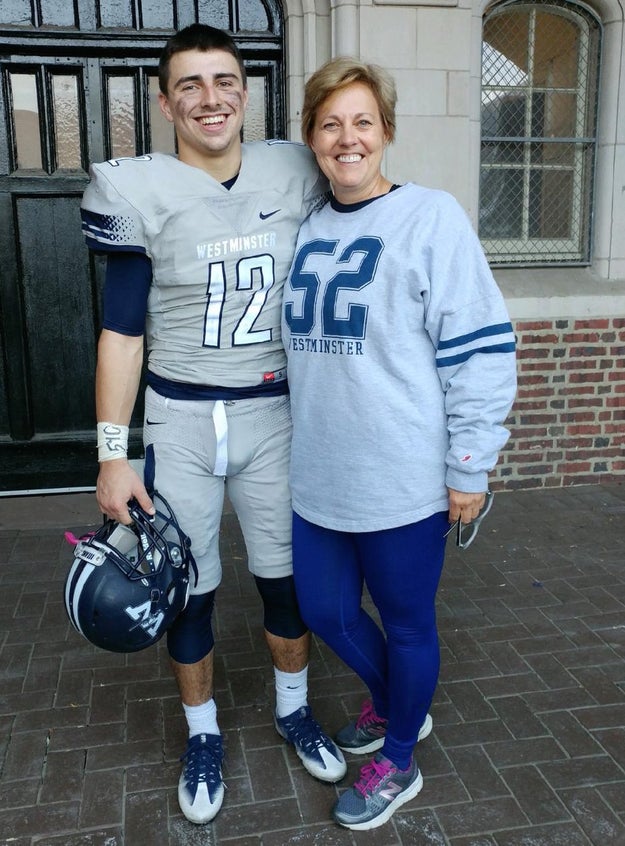 Connor Cox

I am doing exactly what I've wanted to do all my life.When I was in public school in New York, I would sleep with a small transistor radio (am I dating myself?) under the pillow and fall asleep to the sound of the DJ playing the music, hoping one day I could be where he is. Now I am. And I never take that for granted.I worked in college radio from 1973-1976 and moved down south in 1977 and I never looked back. I started on 98.7 playing country music, then did a talk format, and then began playing the soft rock we now play. But the music is only a small part of what I love about this job. I love to meet our listeners and do cool things in the community. I have worked with United Way, Earth Day, Keep America Beautiful, and Beaufort Humane Association. The animals are my passion. I still serve on the groups Board of Directors (now renamed Palmetto Animal League) and have four cats and one dog - all rescues. I love 'em to death. We have done some awesome things at The River. Our annual "Christmas Wish" (the first two weeks in December), I read letters from social workers and hospital staff about families impacted by cancer. These families have very little to begin with, and not joy during the holidays because a parent or child is undergoing cancer treatment. The first year we raised an average of $1000 per family--I was left totally drained and extremely moved by the outpouring of compassion. It gets better each year. We have very caring listeners who take stock in their own good fortune and donate whatever they can. YOU gave nearly $30,000 in donated money, gift cards, items and services this year! It's truly amazing...and I thank you for being a part of it!