Why your pancakes at home never look as thick or taste as good as pancakes in a restaurant
Whenever I eat pancakes at a restaurant I remember how good they are so I can compare it to the next time I make them at home.
It never fails: pancakes at home are flat, thin, and good, but not great.
An article I saw in The Huffington Post (linked below) had some great tips that I will try next time. For instance:
You're Using Last Year's Ingredients:

Baking powder contains baking soda, and a dry acid. When you add milk and egg to it, the ingredients react and form bubbles of carbon dioxide, and those bubbles are what give pancakes their height. Always make sure your baking powder is new. Not-so-fresh powder isn't as effective and won't give your cakes as nice a boost.

Instead of milk, use buttermilk. It's not fattier than regular milk, but it's cultured, which makes it thicker and more acidic. The reaction between its acid and the baking powder's base gives you results that blow away anything that could happen with regular milk.

Letting It Rest: Always use a whisk to break up any lumps and do it for a full two minutes (be sure to get the bottom and sides of the bowl) and then....LET IT REST for around ten minutes before pouring the batter into the pan. This lets the ingredients fully combine and thicken and when you pour it into the pan it shouldn't spread all over the pan and make your pancakes more pillow-like!

If you want to read more about this CLICK HERE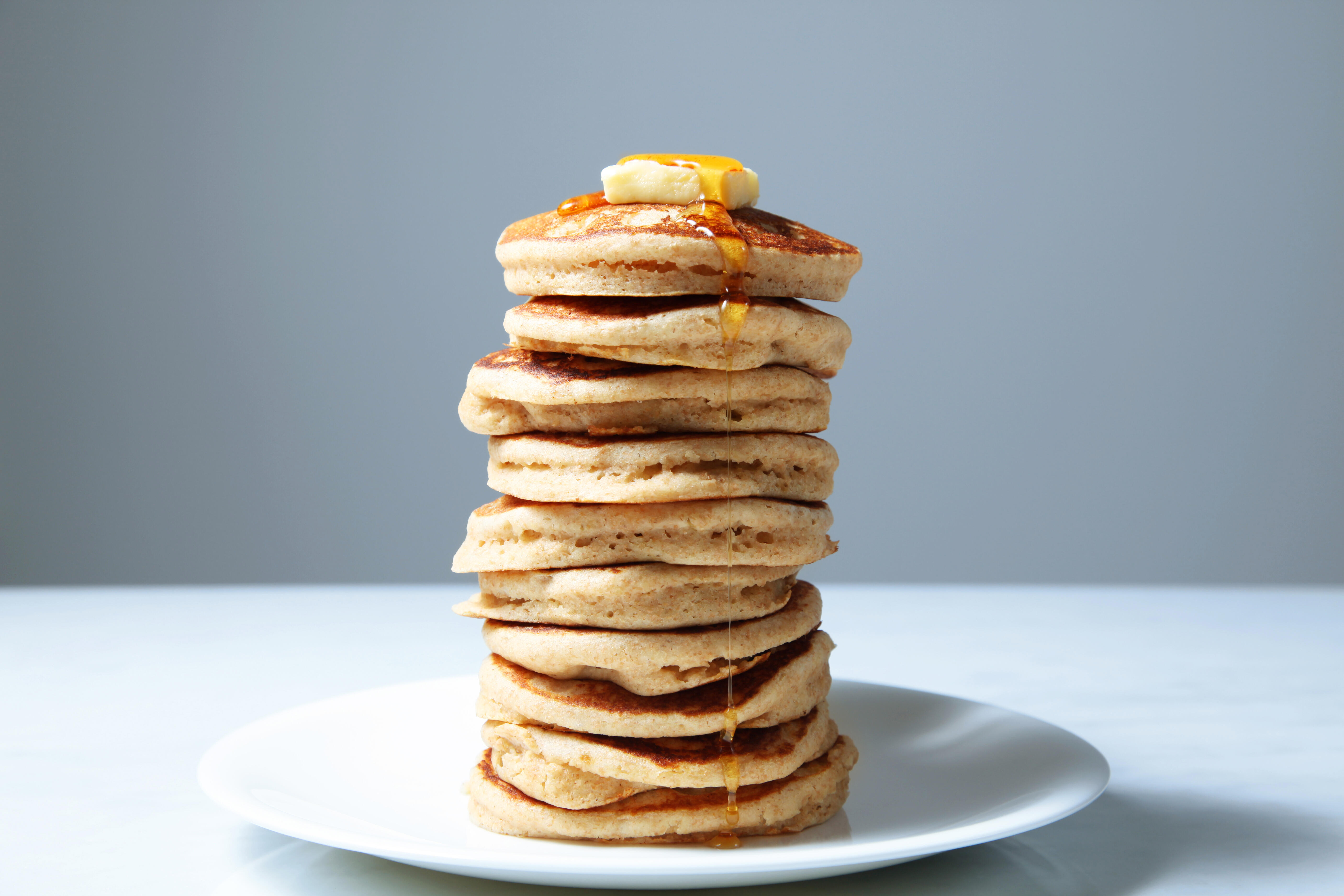 Mark
Want to know more about Mark? Get their official bio, social pages & articles on 98.7 The River!
Read more